Systek offer a range of products designed to enhance overall equipment efficiency by monitoring plant equipment in terms of productivity, reject rates and operator interaction through the customisable down time system.
We work closely with the timber industry providing a unique solution to not only measuring and counting the finished product using our Tallybeam system, but also using the data collected to generate enhanced OEE reporting.
We also offer a solution to measuring and counting products via a simplified sensing interface, using the Tallyplant system. This system records the production data which it then uses to produce line efficiency OEE reports.
For overall plant wide monitoring, the Tallygraphix system is a front end computer based program which can reside in a production office, it connects to various Tallybeam and Tallyplant systems gathering efficiency reports and production statistics which can be tabulated into printed reports or displayed on screen as real time production graphs.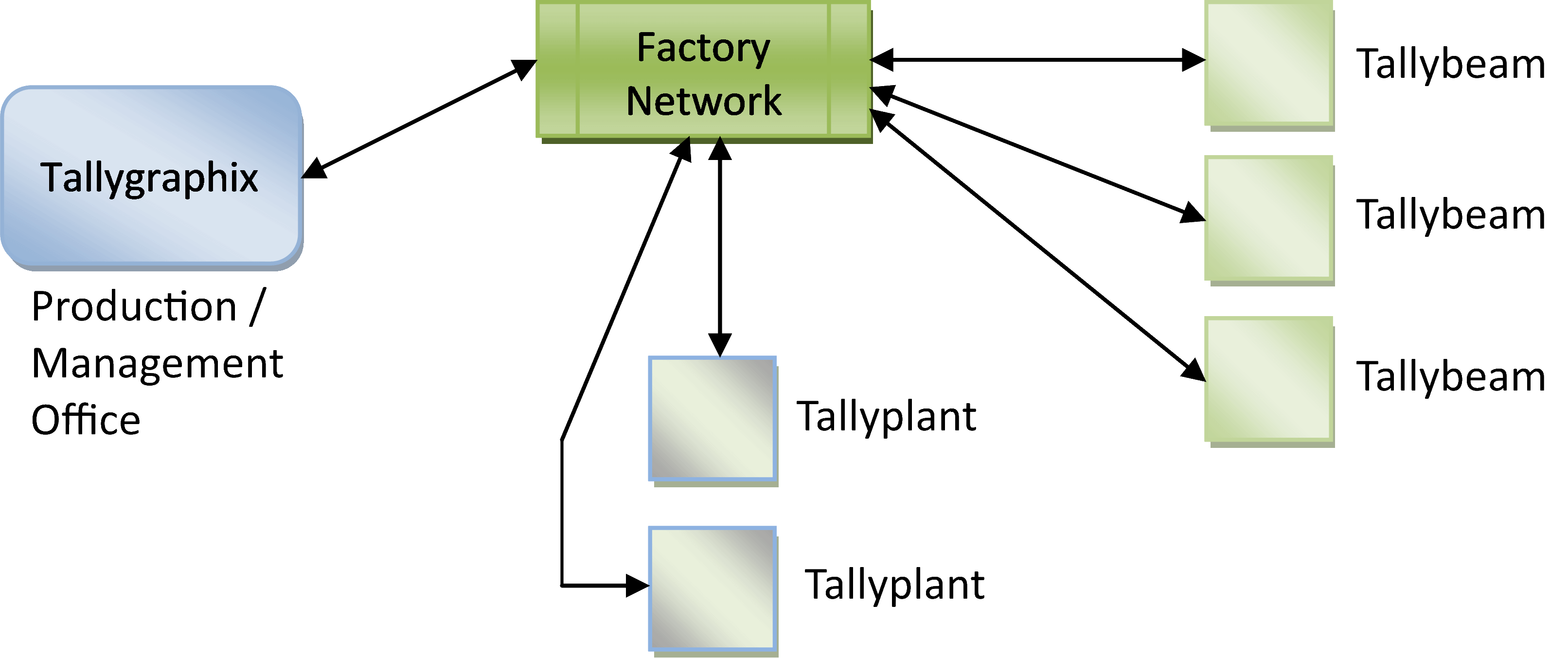 Collection of OEE data can be carried out on a single production line or over multiple lines using an existing factory network.